BEST Hardware can provide Blue Hardened Steel Nails for various installation and fastening needs. You can find concrete blue steel nails for all sorts of maintenance, building, or hardware needs. More names are used as oval head nails and nails for concrete.
Hardened steel nails are popular in Pakistan, Afghanistan, Oman, Qatar, Dubai, Saudi Arabia, Kuwait, India, etc.
Introduction of blue hardened steel nails
Black hardened concrete steel nails are essential hardware tools for construction companies and the building industry. Blue concrete nails often have ribbed shanks to provide effective and secure fastening.
When nailed into concrete, blue hardened steel nails and grooved shank can be held and framed sturdily. With the great holding strength, these nails provide good support for the structures being built.
Some are also called nails for cement and blue concrete steel nails. And they are essential tools used for renovation and home improvement projects.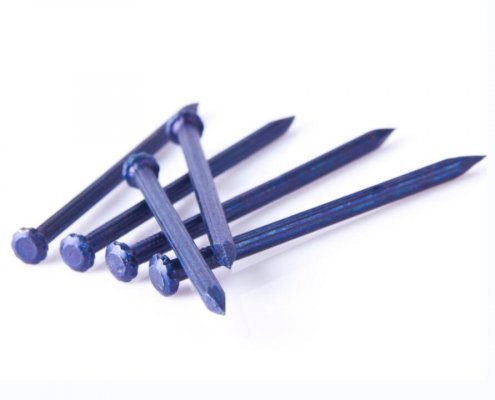 Blue coated concrete nails specifications
| | |
| --- | --- |
| Product Name | Factory Price High-Quality blue coated concrete steel nails |
| Material | High Carbon Steel 55# |
| Hardness | >HRC 50°Blue Hardened Steel Nails |
| Type of Shank | Fine thread & Coarse thread |
| Type of Point | Diamond Point, Needle Point |
| Type of Head | Phillips Flat Bugle Head |
| Surface Treatment | Galvanized, Boiled Black, Polished, Coated |
| Shank Diameter | 1.3mm–5.5mm |
| Overall Length | 13mm–160mm |
| Package Description | 1kg/box, 0.5kg/box, 50pcs/box, 25boxes/carton Can Pallet. Or according to customers' requests |
Moreover the regular features
Blue Concrete Steel Nail with Round Cut and Sharp Point is the main product of BEST Hardware for about 25 years.
Products like the blue concrete nail might be a suitable tool for putting up hanging wall decorations.
They have grooved shafts that help prevent loosening after being driven into walls.
With high-quality fluted shank steel nails, homes or office spaces can be decorated confidently without fear of the decorations falling apart.
Thick grooved shank nails are great for medium-duty loads.
And important to ensure that the weight of the object being hung or secured against the wall is not too heavy.
Dimension of blue concrete steel nails
| | | | |
| --- | --- | --- | --- |
| Shank Diameter | Length | K, T Head Diameter(mm) | Head Diameter(mm) |
| 3.0MM | 1" | 6.6 | 6 |
| 3.0MM | 1.5" | 6.6 | 6 |
| 3.8MM | 1.5" | 8.3 | 7 |
| 3.8MM | 2" | 8.3 | 7 |
| 3.8MM | 2.5" | 8.3 | 7 |
| 3.8MM | 3" | 8.3 | 7 |
| 3.8MM | 4" | 8.3 | 7 |
| 4.2MM | 3" | 9.3 | 8 |
| 4.2MM | 4" | 9.3 | 8 |
| 4.5MM | 4" | 10.0 | 10 |
Blue Fluted Shank Concrete Steel Nail Production
Blue concrete steel nails, like box nails might be more suitable when working with delicate materials that are more prone to splitting under heavy pressure. These nails have slender designs and slimmer shanks to help prevent materials like wood from splitting when the nails are being driven into them. As these nails can reduce the chances of cracking in delicate materials, they are more suitable for use in applications like the installation of clapboard sidings.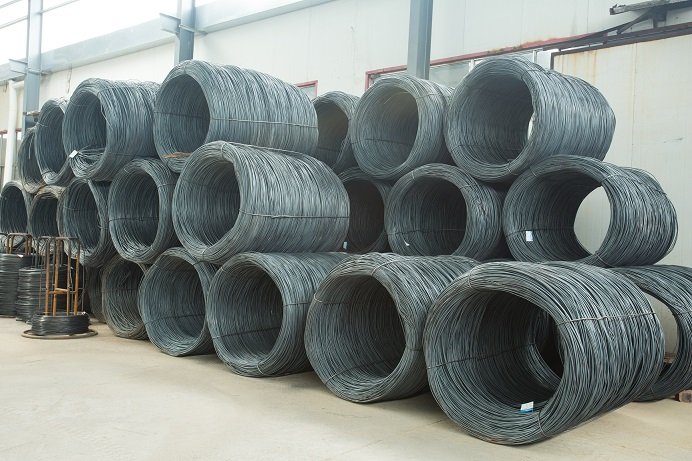 BEST Hardware mainly produces concrete nails, drywall screws, black concrete nails, paint mixed concrete nails, ST strip nails, Calsiboard nails, common nails, and so on. Our products are mainly exported to the Middle East, Southeast Asia, Africa, Europe, America, and other countries and regions which have been highly recognized and praised by foreign clients.
BEST Brand Blue Steel Nails feature a needle-pointed design that enables users to remove and reuse the nails, leaving only a pin-sized hole in the wall.
The raw material of blue hardened steel nails is high carbon case-hardened blue steel. Then our concrete nails have a big head that makes it easy to remove the nail with simple tools. With the straight or twisted shank, a thick shank nail can glide into the wall at the perfect angle for a secure hold.
BEST blue hardened steel nails come in a package of 1 kg or a small packing box with an inner bag. Each hardened nail holds artwork weighing up to 30 lbs on plaster and drywall walls.
Our Blue Hardened Steel Nails marketing team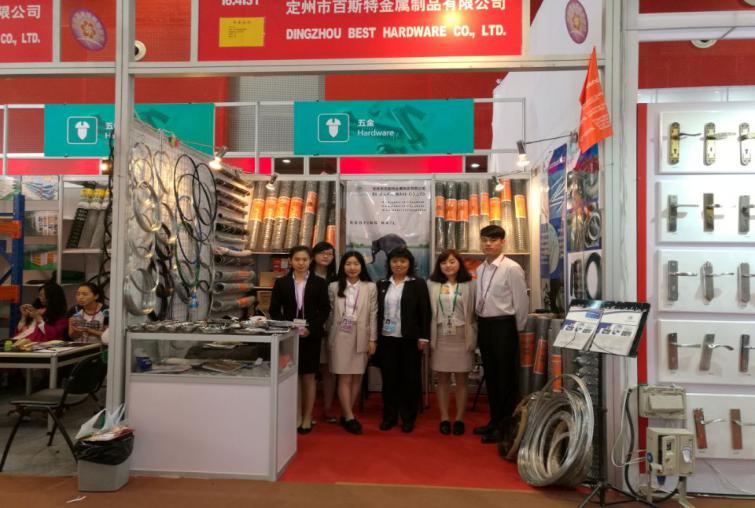 To ensure our end clients' demands for blue fluted shank steel concrete nails, we have a strong marketing team. You can visit us at the canton fair online or offline. Also, we have our Facebook, Linkedin page, Instagram, Pinterest, Twitter, etc.
https://chinabesthardware.com/wp-content/uploads/2022/06/Blue-hardened-concrete-steel-nail-1.jpg
757
891
Dingzhou BEST Hardware Co., Ltd.
http://chinabesthardware.com/wp-content/uploads/2020/05/c428eb90cc9625a09bb6622ad86a38d4-300x300.png
Dingzhou BEST Hardware Co., Ltd.
2022-06-08 00:47:08
2022-06-13 15:25:32
Blue Hardened Steel Nails in 2022