Introduction of PVC Coated iron wire
PVC coated wire is material with an additional layer of polyvinyl chloride or polyethylene on the surface of the annealed wire, galvanized wire and other materials. The coating layer is firmly and uniformly attached to the metal wire to form the features of anti-aging, anti-corrosion, anti-cracking, long life and other characteristics. PVC coated steel wire can be used in daily life binding and industrial tying as tying wire. PVC coated wire also can be used in wire hanger or handicraft production.
Plastic coating is technical processing referring to the surface processing of the metal wire. The solid plastic is melt into liquid plastic under high temperature, then the metal wire material is put into plastic flow, it is taken out after certain time. Plastic dipping is a process referring to the surface treatment on the finished steel wire mesh. Welded wire mesh or woven wire mesh is treated with PVC dipping to achieve further protection from the weather and better anti-corrosion property.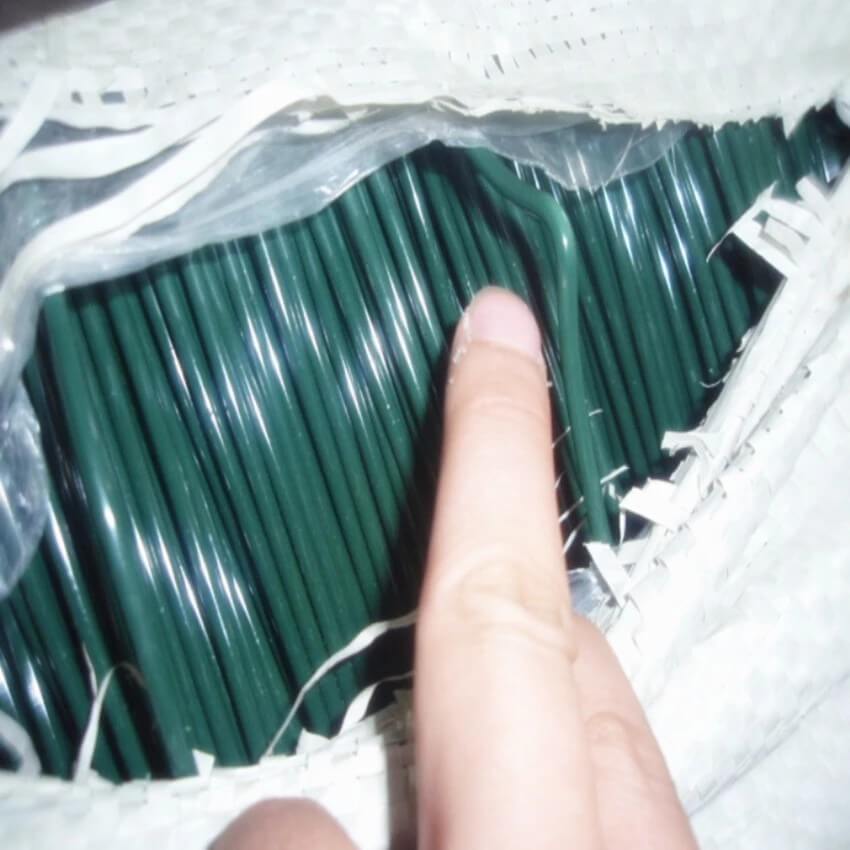 Specification of PVC Coated iron wire
| | |
| --- | --- |
| Materials before PVC coating | steel wire, galvanized wire, redrawing wire, annealed wire, etc. |
| Surface | plastic covering or plastic coating. |
| Color | green, blue, gray, white and black; other colors also available on request. |
| Average tensile strength | 350 N/mm2 – 900 N/mm2. |
| Elongation | 8% – 15%. |
| Wire diameter before coating | 0.6 mm – 4.0 mm (8–23 gauge). |
| Wire diameter with coating | 0.9 mm – 5.0 mm (7–20 gauge). |
| Plastic layer | 0.4 mm – 1.5 mm. |
| Wire diameter tolerance | ±0.05 mm. |
Application of PVC Coated iron wire
Wire hanger or handicraft production.
Tie wire for daily life binding or industrial tying.
Protective chain link fences.
Construction of industrial security fences.
Freeways and tennis courts.
Feature
Excellent corrosion resistance.
Anti-aging property.
Anti-cracking.
Long service life.
Different colors.
Packing
Plastic film inside and hessian cloth outside.
Plastic film inside and woven bag outside.
Small coil with wood bar