Introduction of Black annealed iron binding wire
Black annealed wire is made of low carbon wire rod. Often applied for weaving, baling in home use and construction. For example, baling hay in agriculture area. Black annealed wire is mainly processed into coil wire, spool wire or big package wire. Or further straightened and cut into cut wire and U type wire. Compared with black iron wire, black annealed wire is more softer and has higher flexibility.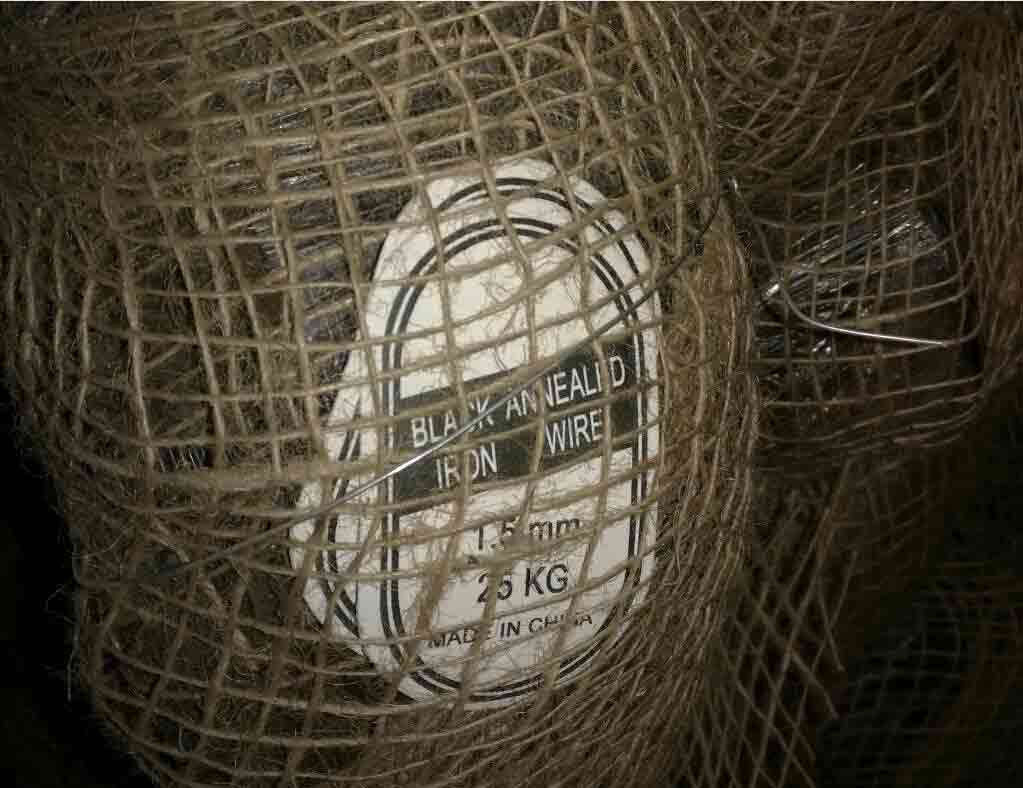 Specification of Black annealed iron wire
| | |
| --- | --- |
| Wire material | iron wire, low carbon steel wire. |
| Wire types | bright annealed wire, black annealed wire. |
| Wire diameter | 6–38 gauge |
| Surface | slightly oiled wire surface |
| Surface treatment | a light coating of black soft |
| Tensile strength | 300–500 N/mm2 |
| Zinc coating | Min 25 g/m2 |
| Types | coils, straightened lengths, tie wire/belt packs. |
Feature for binding wire
Various weights and dimensions.
Excellent flexibility and softness.
Bright and smooth surface.
Anti-corrosion and anti-oxidation.
Long service life.
Application:
Coil wire, spool wire, and big package wire.
Cut wire and U type wire.
Tie and baling wire in home use.
Material of barbed wire and fences.
Material of building and park mesh.
Baling hay in agriculture.
Package:
Coils: 10 × 50 kg coils into 500 kg bundle, metal strapped without pallet.
Straightened lengths: 20 × 25 kg bundles or 10 × 50 kg bundles, poly and gunny wrapped with metal strapping, without pallet support.
Tie wire/belt packs: wrapped in greaseproof paper, 10 ×15 kg rolls into 150 kg carton, 64 × 150 kg cartons into 9600 kg pallet.