Black annealed iron wire manufacturer, how to find in China? So many different. BEST Hardware is a twisted iron wire manufacturer, galvanized, annealed wire items, PVC coated also. Recently raw material drops so much, if you have interest, please feel free to talk with us further.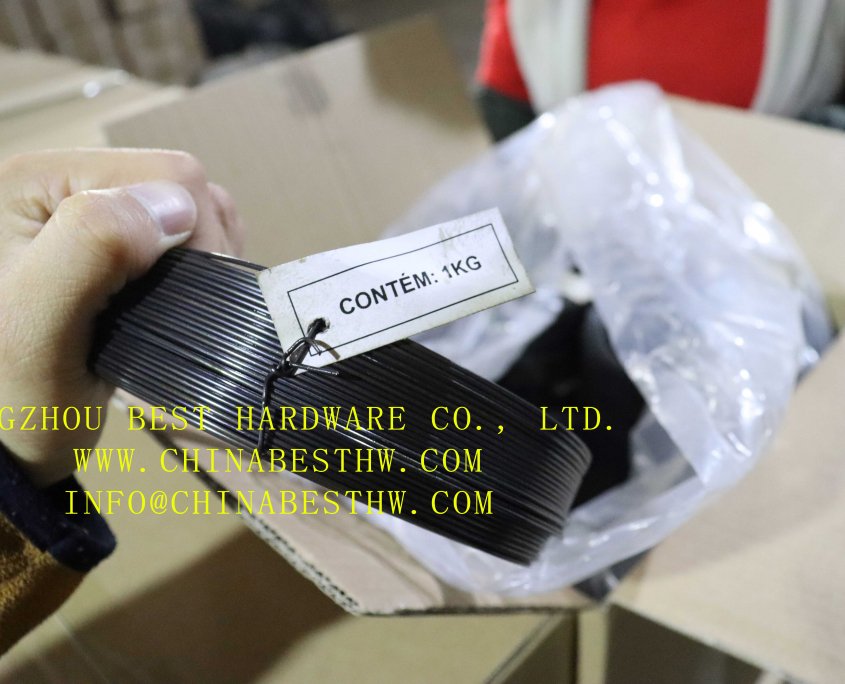 How to find black annealed wire manufacturer in China?
We can search in google, or Bing, etc.
Find more B2B platform, regist as a buyer, then can search more the supplier list.
Also some organization, like canton fair, association of wire industry in different cities.
Some black annealed iron wire importers record list before, also can show the supplier companies details.
Search in facebook, linkedin, instagram, twitter, etc, SNS.
More than black annealed iron wire
Dingzhou BEST Hardware Co., Ltd focused in black annealed iron wire items. Also have different nails, wire mesh products. Can meet many clients different demands.
Such as, roofing nails, galvanized concrete nails, galvanized iron wire, PVC coated iron wire, black annealed wire. Common wire nails, twisted roofing nail umbrella head. Hexagonal wire mesh, welded wire mesh, reinforced wire mesh, brick mesh.
Normally in China, the wire industry only exist in Hebei Province. One is Dingzhou City, the other one is Anping City.
So you can search black iron wire and city name, then can get the City wire manufacturer in local. Because the manufacturer in China, company name has a feature, Start with the city name and industries category.
For example: Dingzhou BEST Hardware Co., Ltd. Dingzhou is our city name. BEST is our company name, Hardware is our industry feature. Co., Ltd is our company type.
So now your understand the mean of Chinese Company name meaning.
Meanwhile, you can identify the company from the type. Some is industry, factory, manufacturer. Some is trading company. You can choose the black wire manufacturer firstly. Because they are wire making factory, can make good price for you.
Which port better for black iron wire manufacturer?
In China, because the annealed wire products manufacturer located in Hebei province. And Tianjin port is near Hebei Province. So 100% the black annealed wire supplier use Tianjin port for loading port. And just 120km, very near.
And Tianjin port is easy for vessel loading and discharging. So many professional logistic companies in Tianjin city. Can load container at any time. The Service is very good for buyer & importers.
Why Choose BEST Hardware as a black wire supplier?
BEST Hardware has over 20 years in black iron wire making. We have professional equitment, have 3 sets wire drawing machine, and 1 big furnace, one day can make different thickness black wire over 30 tons.
Different thickness like 1.2mm, 1.0mm, 2.5mm, 1.5mm, 1.6mm, different weight per roll, 500g, 1kg, 2kg, 5kg, 10kg, 25kg, 50kg, 100kg, 500kg, 1000kg per roll.
Can meet your any requirements, as a Black annealed iron wire manufacturer. so just contact us freely.
https://chinabesthardware.com/wp-content/uploads/2021/12/Two-strands-arame-recozido-BEST-Hardware-scaled.jpg
1707
2560
Dingzhou BEST Hardware Co., Ltd.
http://chinabesthardware.com/wp-content/uploads/2020/05/c428eb90cc9625a09bb6622ad86a38d4-300x300.png
Dingzhou BEST Hardware Co., Ltd.
2021-12-01 10:53:28
2022-03-08 23:12:54
Black annealed iron wire manufacturer