Black Concrete nails Dubai market is very popular. Galvanized straight grooved shanks are huge demands. BEST Hardware is a concrete steel manufacturer in China for over 20 years.
Galvanized or black coated Common Steel Concrete Nails are wildly used to Fastening Wood, Steel, or Plastic Materials to Concrete and Brick in Construction.
BEST Hardware can supply galvanized steel nails. Concrete construction nails are galvanized steel corrosion resisted or phosphate steel treated.
This nail fastener is made of steel wire through wire drawing, cold upsetting, and polishing processes. According to cap types, we supply flat round head concrete nails and countersunk head concrete nails.
Well sold Dubai black concrete nails sizes: 3.25 x 1″ , 3.66 x 1/2″, 4.0 x 2″, 4.0 x 2 1/2″, 4.1 x 3″, 4.1 x 4″. Common packing method applied for concrete nails is 1KG/Box, 25Box/Carton. Concrete nails with magnetic tips are also supplied.
Feature of Black concrete nails Dubai
The real color of the black steel nails may be slightly different from the pictures shown on the website. Because of many factors such as the brightness of your monitor and light brightness.
Please allow a slight deviation for the measurement data.
Available in All Sizes black concrete steel nails.
Color: STEEL NAILS BLACK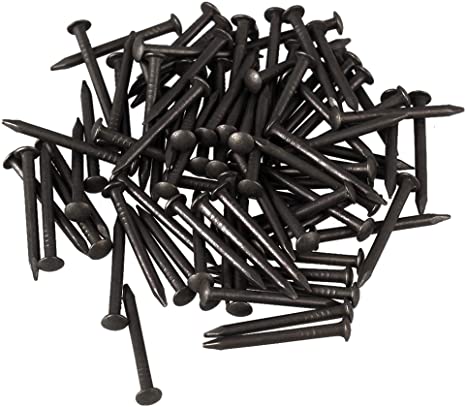 Builders, contractors, architects and homeowners count on us for a broad range of building supply products and specialty services.
From lumber, tools, hardware etc to fine cabinetry, flooring, kitchen design, windows, estimating and custom molding, we have the premium building materials and service selection you need to make every project a smooth success.
Specially our Black concrete nails Dubai can meed any of your building construction projects.
Usually, the concrete nails are divided into the following types. Electro galvanized, bluish, blackish, polished, etc. Owing to the processing of advanced heat treatment technology, zinc plated concrete nails have the perfect functions of safety uses,anti-bending, and anti-crack. And, concrete nails are widely used to connect the wooden elements and cement structures, as well as fixing soft materials. Meanwhile, galvanized steel nails have strong compressive strength, they can be used in acid-resistant required places and internal structures.
Product Name
Bluish Concrete Nail, Steel Nail, Black Surface, Strong Rust-proof, Shrink Packing
Material
NO.45 Steel, 55# steel Blue concrete steel nails
Hardness
56-58HRC
Type of Shank
Grooved Shank, Spiral shank, Smooth shank, Twisted shank, etc.
Type of Point
Diamond Point, Needle Point
Type of Head
Flat Head Blue concrete steel nails
Surface Treatment
Blue Coated, galvanized, black painted, blue-white zinc coating, blue galvanized, etc.
Shank Diameter
3.0mm-4.5mm from Rich Experiences, Good Supplier
Overall Length
1″-4″galvanized and Black Concrete Nails Dubai with Holland Quality
Head Diameter
6.0mm-10.0mm SUFFIX & SPEARMAN
Application
The product is mainly used for construction.
Package Description
1kg/box,25boxes/carton;0.5kg/box,50boxes/carton;5kg/box,4boxes/carton Can Pallet.
Or according to customers' requests
BEST hardware can provide different types of Black concrete nails in Dubai covering galvanized concrete nails, bluish concrete nails, and black concrete nails. Also, accept customized with various special shank types, and nail heads, we can also provide the T-word head, K-word head, and other special nails according to your requirements.
Dimension of Black concrete nails in Dubai
Here is the related thickness and length of our steel nails. Also the head diameter and with K, T letter head Diameters. We can make any head types if clients need them. So our concrete steel nail sizes are customized.
| | | | |
| --- | --- | --- | --- |
| Shank Diameter | Length | K, T Head Diameter(mm) | Head Diameter(mm) |
| 3.0MM | 1" | 6.6 | 6 |
| 3.0MM | 1.5" | 6.6 | 6 |
| 3.8MM | 1.5" | 8.3 | 7 |
| 3.8MM | 2" | 8.3 | 7 |
| 3.8MM | 2.5" | 8.3 | 7 |
| 3.8MM | 3" | 8.3 | 7 |
| 3.8MM | 4" | 8.3 | 7 |
| 4.2MM | 3" | 9.3 | 8 |
| 4.2MM | 4" | 9.3 | 8 |
| 4.5MM | 4" | 10.0 | 10 |
Production of Black steel nails Dubai market
Here is the pictures of our black concrete nails for Dubai markets. Shank is smooth. And round head. Also have galvanized straight grooved shanks. As you know, we have many different shanks of concrete steel nails. If you have your own design, like different spiral shank, can contact us freely.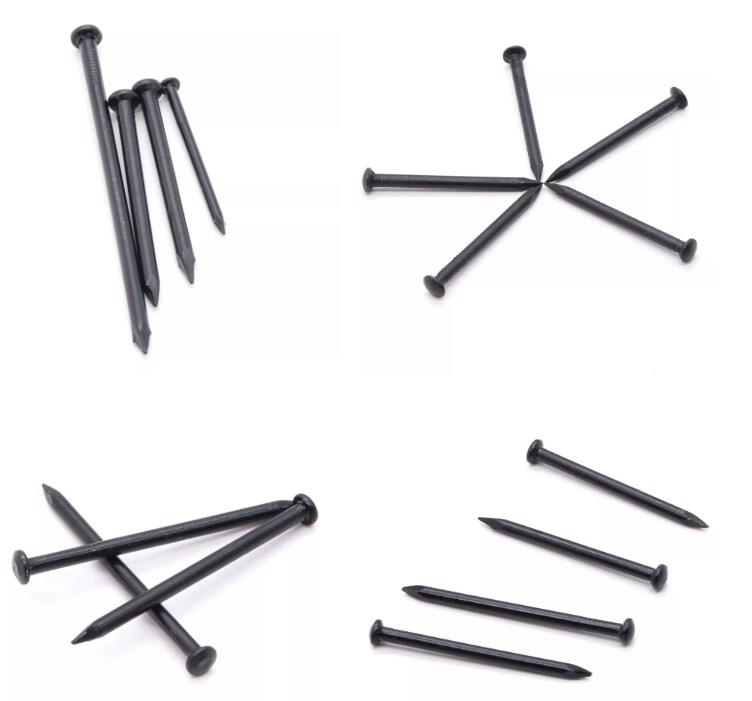 Above is our wire drawing machine plant and black concrete steel nail making machine plant. We are professionals for 20 years. If you want to know the black concrete steel nail price in Dubai, reach us now.
Foto of our team for Black concrete nails Dubai
We have a strong team to fulfill your black concrete nails orders for the Dubai market.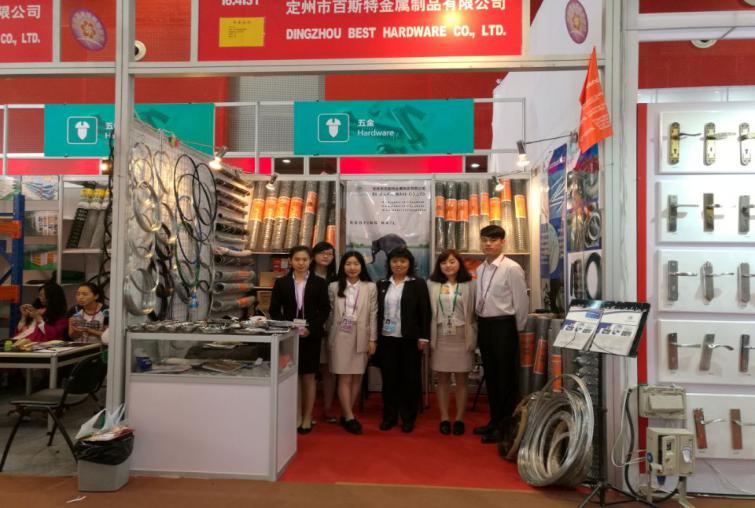 As you know, we are a regular supplier at the Canton Fair. BEST has a lot of black concrete steel nails clients in Dubai, Oman, Qatar, Iraq, Kuwait, India, Pakistan, etc.
https://chinabesthardware.com/wp-content/uploads/2022/05/black-concrete-nail-Black-Round-Head-Wood-Screw-Nail.jpg
407
466
Dingzhou BEST Hardware Co., Ltd.
http://chinabesthardware.com/wp-content/uploads/2020/05/c428eb90cc9625a09bb6622ad86a38d4-300x300.png
Dingzhou BEST Hardware Co., Ltd.
2022-06-13 22:14:11
2022-06-21 22:33:42
Black concrete nails Dubai 2022