PVC coated galvanized wire is made of high-quality iron wire. After deep processing, the plastic and galvanized iron wire are combined. It has the characteristics of anti-aging, anti-corrosion, and anti-cracking. The service life is several times that of hot and cold galvanized iron wire. The varieties and colors can be customized according to user needs.
Specification of PVC coated wire: inner diameter 0.5mm-4mm, outer diameter: 1.0mm-5.0mm
| | |
| --- | --- |
| 0.8mm / 1.2mm | 0.9mm /1.3mm |
| 1.0mm / 1.6mm | 1.2mm / 2.0mm |
| 1.4mm / 2.0mm | 1.6mm / 2.4mm |
| 1.8mm / 2.6mm | 1.9mm / 2.9mm |
| 2.0mm / 3.0mm | 2.2mm / 3.2mm |
| 2.4mm / 3.5mm | 2.6mm / 4.0mm |
| 2.8mm / 4.2mm | 3.0mm / 4.2mm |
PVC coated galvanized wire
PVC coated wire Color: dark green, bright green, white, black, yellow, etc.
Material: the inner core of the pvc wire is electro-galvanized hot-dip galvanized black iron wire, changed to stainless steel wire.
PVC coated wire features: anti-aging, anti-corrosion and anti-cracking. Longer service life than ordinary iron wires. Uses: widely used in animal and plant breeding parks, fences, stadiums, etc.
Materials before PVC coating: steel wire, galvanized wire, redrawing wire, annealed wire, etc.
Surface: plastic covering or plastic coating.
Average tensile strength: 350 N/mm2 – 900 N/mm2.
Elongation: 8% – 15%.
Plastic layer: 0.4 mm – 1.5 mm.
Wire diameter tolerance: ±0.05 mm.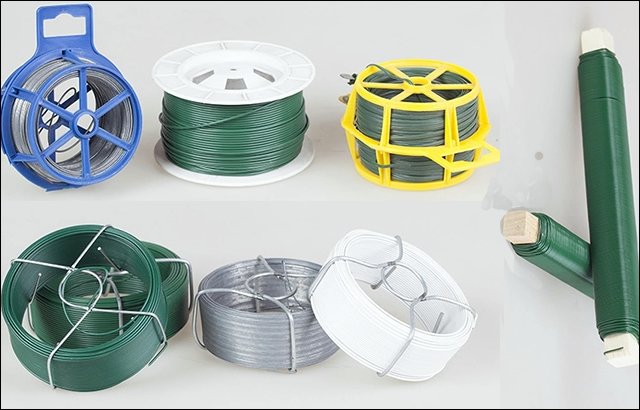 PVC coated galvanized wire
OUR COMPANY:
Dingzhou BEST Hardware Co,. Ltd was established in 2004. Mainly producing various nails, iron wire, mesh and sintering mesh.
Nails: roofing nails, common nails, and concrete nails and so on.
Iron wire: galvanized iron wire, black iron wire
Welded mesh,hexagonal mesh, sintering mesh, and further .
Our products are well distributed to America, Europe, the Middle East, Southeast Asia and Africa markets. We sincerely invite you to visit our factory and make good benefits for both of us.