Green chain link fence is a popular perimeter fence. It is suitable for most environments. The chain is coated with green PVC, and there is a fully galvanized core wire under the plastic coating. SO, the fence is not only durable, but also the perfect choice to create a beautiful and unremarkable fence. The chain is contained in chain links.
Compared with galvanized chain fence:
The vinyl coating on the galvanized steel wire adds an extra layer of protection. It has better performance in resisting various corrosions of rain, weather and other environments.
More importantly, the green chain fence has a better prospect than the silver galvanized chain. It has always been a decorative element in your yard, house or commercial premises. There are many innovative ideas that can add appeal to chain link fences.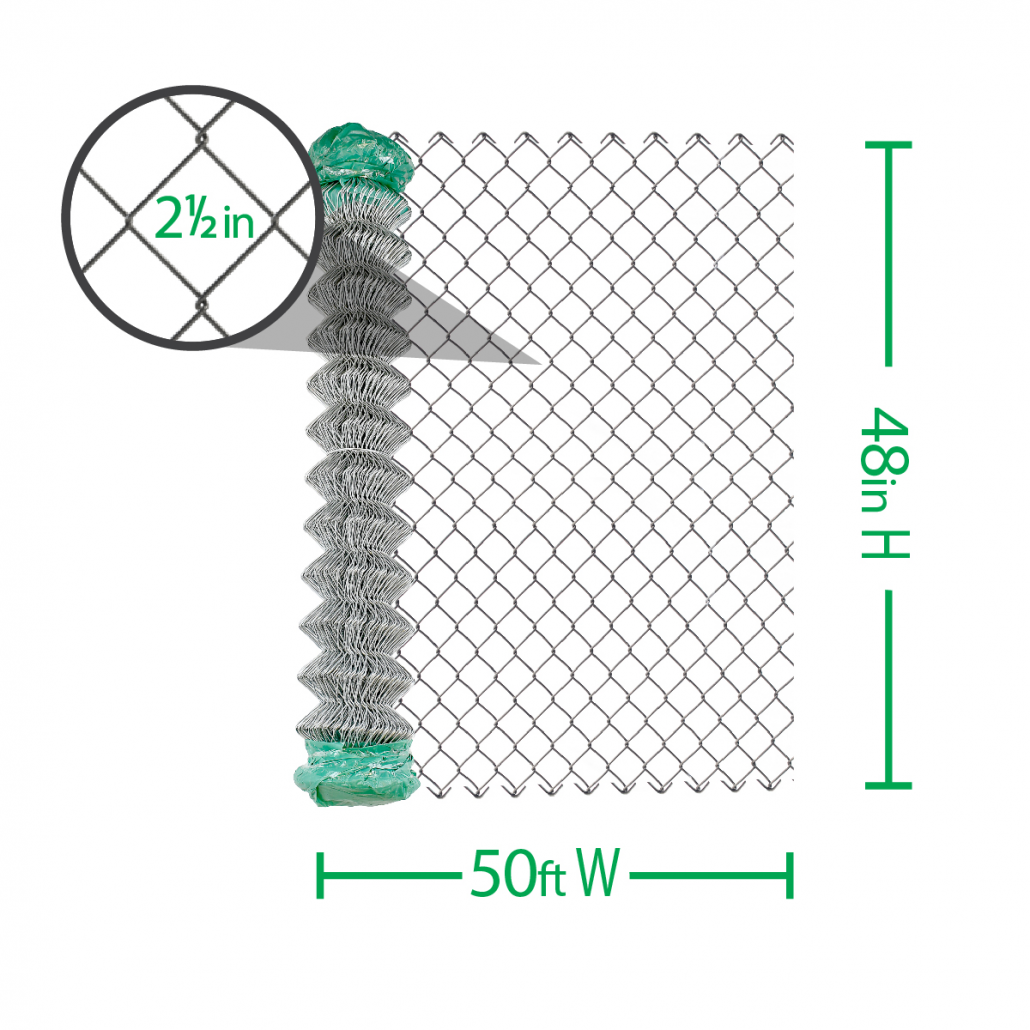 Application:
The green polymer coated chain link fabric has a variety of wire gauges, mesh sizes and heights, suitable for different applications.
Including courtyard fences, commercial fences, safety fences, sports tennis fences, etc.
Green chain link fence Specification:
| | | | |
| --- | --- | --- | --- |
| Mesh | Wire gauge | Width | Length |
| 1″ | BWG11,12,13,14 | 0.5–4m | 0.5–25m |
| 1-1/2″ | BWG8,9,10,11,12,13 | 0.5–4m | 0.5–25m |
| 2″ | BWG8,9,10,11,12,13 | 0.5–4m | 0.5–25m |
| 2-1/2″ | BWG8,9,10,11,12 | 0.5–4m | 0.5–25m |
| 2-1/4″ | BWG8,9,10,11,12 | 0.5–4m | 0.5–25m |
| 2-3/8″ | BWG8,9,10,11,12 | 0.5–4m | 0.5–25m |
| 3″ | BWG8,9,10,12 | 0.5–4m | 0.5–25m |
Green chain link fences are most commonly used in playgrounds, sports parks, and other recreational facilities that require less formal security. Aesthetically speaking, green is reminiscent of spring. The green hue evokes thinking about nature and symbolizes growth.
OUR COMPANY:
Dingzhou BEST Hardware Co,. Ltd was established in 2004. Mainly producing various nails, iron wire, mesh and sintering mesh. If you have any question, you can contact us.
Nails: roofing nails, common nails, and concrete nails and so on.
Iron wire: galvanized iron wire, black iron wire
Welded mesh,hexagonal mesh, sintering mesh, and further .
We sincerely invite you to visit our factory and make good benefits for both of us.